Not sure?
Can't imagine what exactly you will be doing, because you have not worked in the automotive industry yet?

Send us your CV with skills you have and we will help you to find suitable position!
What is involved in the recruitment process?
1.

Apply to our job vacancies and attach your CV. You can add also cover letter.
2.

Your CV will be evaluated by our colleagues from technical teams.
3.

You will be contacted by HR.
5.

In case of success, we send you the offer!
If you are an
...University Student
Practice makes perfect-also the motto of Porsche Engineering. Even during your studies, we offer you the opportunity to gain valuable experience in our company, get on the road to success early in your development, and when the time is right, shift into high gear.

We regularly offer interesting internship positions in different disciplines, dedicated for students in a master's course. Current open internship positions can be found under category "Internships" or you can simply send us your CV and Cover letter and we will contact you.

If you are interested in writing a diploma thesis in our company, currently offered topics can be found under category "Thesis". When filling out the application, please choose some of the open diploma topics offered by our colleagues.
If you are a
...Graduate
Have you recently completed your studies successfully and are now looking for a challenge that suits your abilities?

Do you want to take on demanding responsibilities from the word go? Then you are in the right place with Porsche Engineering. We are always looking for dedicated engineers, in particular, but also industrial engineers for our various departments. During your individually coordinated orientation phase in your first months, your personal mentor will be on hand with advice and assistance when needed. As a direct hire "on the job", you will take on challenging tasks in your field from the outset. Continuous contact with your colleagues and superiors – and thus also teamwork – is a matter of course for you. We expect you to have a winning personality and demonstrate dedication, motivation and a capacity for fascination on the job.
If you are a
...Professional
Have you already amassed several years of post-training or post-study professional experience and are now looking for a new challenge in a dynamic and successful company that has tradition and a future? At Porsche Engineering, we build on a healthy mix of young professionals and experienced employees. With us you can shape the automotive future while having the opportunity, time and again, tinker in projects from other sectors as well as apply and transfer your experience to a wide range of different settings. Are you interested in joining the diverse and exciting world of Porsche Engineering?

You can find information about open positions, specific qualifications and skills you should bring to the table in the individual requirements profiles.
Cooperation with universities
Prague
Since 1996 Porsche Engineering has been cooperating with the mechanical engineering department at the Czech Technical University (CTU) in Prague.
In 2001 the successful collaboration between industry and the scientific institution led to the founding of Porsche Engineering Services, s.r.o. as a subsidiary of Porsche Engineering Group GmbH.
Since 2011 Porsche Engineering Services s.r.o. started a successful collaboration with the Faculty of Electrical Engineering of the Czech Technical University and in 2016 also with the Czech Institute for Informatics, Robotics and Cybernetics (CIIRC). Our cooperation includes supervision of master and doctoral theses, lecturing of Porsche Engineering experts at the university and collaboration on R&D projects in the fields of Big Data Processing, Autonomous Driving and Advanced Control Algorithms.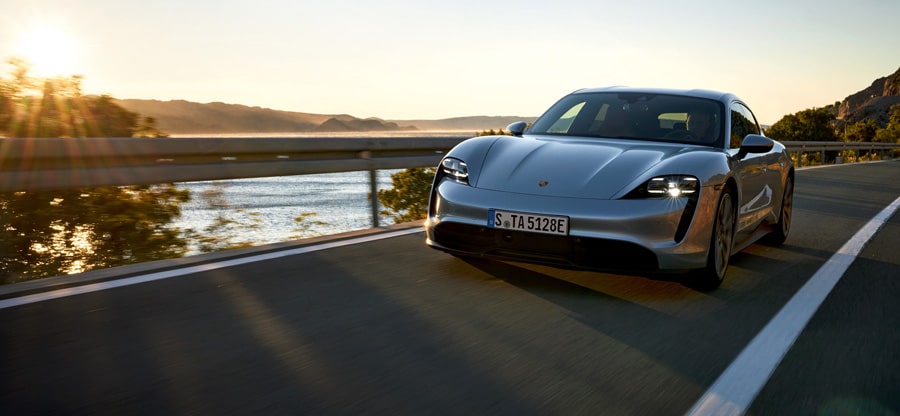 Ostrava
An important element of the growth strategy of Porsche Engineering has always been the cooperation with technical universities, from both an engineering and talent perspective. In 1996, Porsche began its engineering presence in the Czech Republic with a cooperation with the Faculty of mechanical engineering of the Czech Technical University. The proximity to several technical universities at home and abroad was also a reason to build a branch office directly in Ostrava.
Since 2018 we have started a collaboration with the VSB - Technical University of Ostrava. Our cooperation is focused on supervision of master and doctoral theses, lecturing of Porsche Engineering experts at the university and collaboration on R&D projects.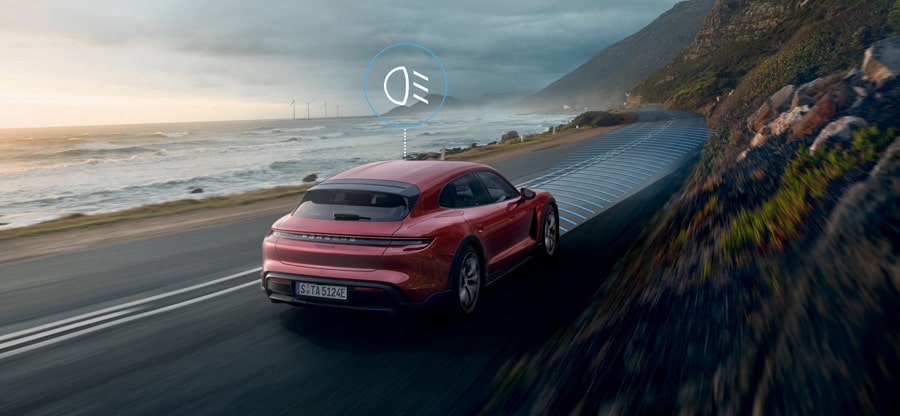 Porsche Engineering Student Contest
We are also organizing the Porsche Engineering Student Contest in Prague and Ostrava based on the cooperation with universities. Students have a chance to work on project based on the exchange of the information between the vehicle and the infrastructure which is the future of automotive industry. Students accept the challenge and design the application software for the autonomous car that surpasses their expectations. The challenge is to exploit the potential of the camera placed on the car and go through the competition track under various conditions. Students gain experience in teamwork, argumentation and presentation of results and take the chance to outdo yourself! Also it is the great chance to win a big prices and bring idea to life with us. More about the contest you can find here: https://pecontest.cz/.