Porsche Engineering Working World
Work – life balance
At Porsche Engineering we support the work – life balance of our employees.
Flexible working hours
We have flexible working hours with the possibility of planning compensatory time off in advance. Each employee should be at his or her workplace between 9 AM and 2 PM, then we are flexible. We also offer the possibility of working full-time or part-time – according your needs.
Home office
At Porsche Engineering we have our remote work policy for employees who work from a location other than our offices. We want to ensure that both employees and our company benefits from these arrangements. You can work 12 days in a month remotely.
Benefits
Friendly and cooperative working atmosphere
5 weeks of vacation and 5 sick days
Potential annual performance bonus
Sport allowance (MultiSport card) and catering allowance (meal vouchers)
Contribution to your pension insurance
Corporate and team events
Educational courses and trainings
Very interesting projects, within which you can grow professionally and extend both your technical as well as soft skills
International working environment
Professional Development
Motivated employees and managers are the basis for a successful company. So at Porsche Engineering, we place particular importance on supporting and developing our employees. In addition to seminars and training courses tailored to the individual's requirements, we also offer a variety of development programs.
As part of the Porsche Group, our employees are provided with excellent opportunities for further career development in highly diverse directions and positions
Porsche Engineering supports the development of its employees. Consistently. Continuously. We offer our employees various means of moving forward both personally and professionally, from themed seminars and workshops to development programs of different sorts. Whether you are on a technical, managerial, or project-based track – the measures are coordinated on an individual basis.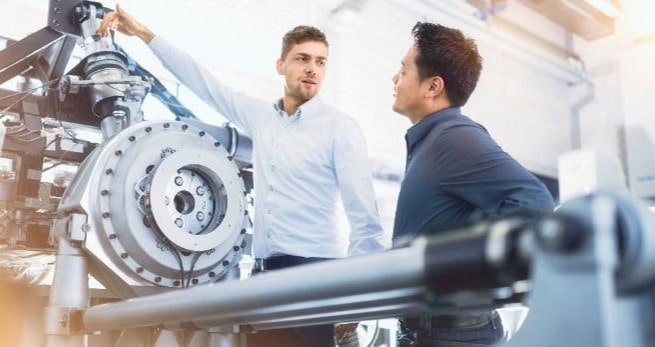 Insights
Petr Křišťan
Technical Project Lead in Function and software development Department, Prague
I started with the company in 2016 as a software developer, and I am currently working as technical project lead of battery and energy systems. During my time with the company, I have learned a lot about batteries and software for battery management systems. I had the great opportunity to contribute to the battery software solution for the Taycan and another cars in the VW group. The knowledge I gained there allowed me to get promoted and extend my skills to other fields such as AI and machine learning. The things I enjoy most about my work are the collaborative interaction with our international team, the opportunity to meet people who share my passion, and the chance to grow and learn from more experienced people.
Marek Zapletal
Development Engineer in Chassis Systems, Ostrava
I joined the company in 2019 and since then I have been working as a software developer of chassis functions in MATLAB/Simulink. Participating in Chassis Mode Manager and Tire Pressure Unit Interface projects development has definitely brought me forward, since I had not been working in software development branch before. What I value the most in my job is the opportunity to work on the software development from the early stages to production level software, cooperating with my colleagues from other departments and locations and the personal and career development possibilities. Seeing your software functional in the car is priceless!
Richard Konupka
Development Engineer in Vehicle Integration Department, Ostrava
I joined Porsche Engineering as a Development Engineer during my Master's studies at the VSB-Technical University of Ostrava in 2019, where I studied at the faculty of Electrical Engineering and Computer Science. Back then I was part of the team, where we developed and built the Hardware-in-the-loop test systems for E3 architecture. After I finished my studies, I got the opportunity to gain new knowledge in the area of the Battery Management Systems and currently I am building competencies as a Technical Project Lead for HiL Testing of the BMS. I am very fortunate to work with experienced colleagues who have a similar passion for their work and with whom we share experience and knowledge.
Jimena de la Mora Pacheco
Development Engineer in ADAS and Vehicle Architecture team
As a student of Mechatronics Engineering in my university in Mexico I was always interested in automotive industry and participating in projects related to it. This is why I am happy to be part of the ADAS HiL testing team in Porsche Engineering Prague for already one year, where we will be testing different functions oriented towards the autonomous driving. PECZ Prague offers me the opportunity of being part of an international team with a more dynamic environment and a wide window of perspectives and innovative projects.
Togzhan Kuandykova
Intern in Powertrain Integration team
I am currently a student at Czech Technical University, studying Electrical Engineering and Computer Science. I joined Porsche Engineering six month ago as a Test Tools Automation Intern in the Powertrain Team at the Mechatronics Department. Main appeal of this position to me was having a project of my own to work on. My job consists mostly of programming, which I enjoy!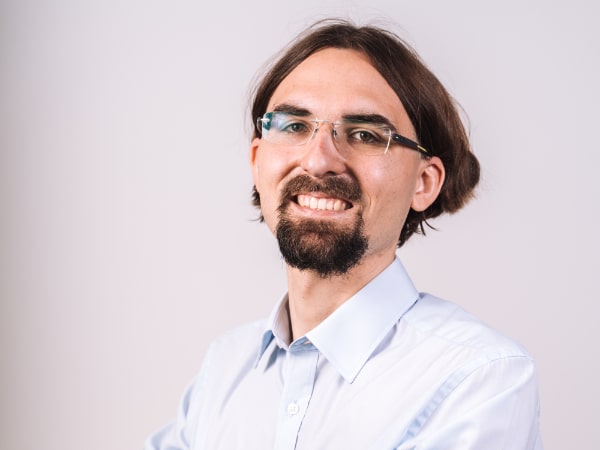 Marek Hudec
Team Leader in Functional Safety Team, Prague and Ostrava
"Safety, safety, safety first!" With the wonderful support of my closest managers, I managed to grow the topic of electronic system safety within the Czech subsidiary to become leading within the Porsche Engineering Group and well respected within the VW Group. Working on very different technologies in and around the car and different projects types (from vehicle functions down to SW or HW units), we still work together as one team. Not because of sitting in the same room, but because of sharing the same passion: "Safety, safety, safety first!"